Printer-friendly version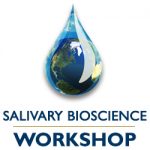 06/18/2020
1pm-1:45pm (CDT)
06/25/2020
10am-11am (PT)
07/09/2020
10am-11:30am (PT)
Designed to support experienced and new investigators, project coordinators, core lab associates and graduate students, the Salivary Bioscience Webinar will explore routinely published methods for integrating Salivary Bioscience into research and provide a knowledgeable overview of methods and techniques that can maximize the opportunity for a successful study. Based on a solid foundation of Salivary Bioscience Research, the Salimetrics team will also share best practices for increasing participant compliance, saliva collection efficiencies, and scientific explanations for why specific methods produce better quality results than others. The Workshop presentation is followed with training and a demonstration of common saliva collection methods and devices and concludes with an open-discussion and Q&A session, where researchers are encouraged to share questions.
Mini-workshops – focus on 1 topic and run about 30 mins. This workshop simply goes over how to preform home collections safely and efficiently in the COVID-19 era.
Full workshops – are what would be normally presented at Universities and run the full 1.5-2.5 hours. They include a more in-depth review of biology, biomarkers, study designs, and collection techniques. This is essentially all of the mini workshops rolled into 1 course (so it includes the home collections as well).